All aboard! Next stop: the Spring 2016 season!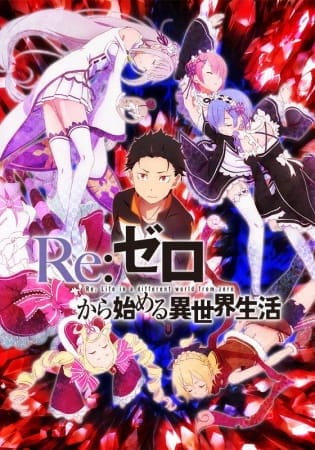 Re:Zero kara Hajimeru Isekai Seikatsu
First pick is Re:Zero kara Hajimeru Isekai Seikatsu. We're really excited to work on this one. It'll be a two-cour adventure. A pre-screening of the first hour-long episode apparently went really well this past weekend.
Summary:
Suddenly, high school student Subaru Natsuki has been summoned to another world on the way back from the convenience store. With the biggest crisis of his life being summoned to another world, and with no sign of the one who summoned him, things become even worse when he is attacked. But when he is saved by a mysterious, silver-haired girl with a fairy cat, Subaru cooperates with her to return the favor. When they finally manage to get a clue, Subaru and the girl are attacked and killed by someone. Subaru then awakens in the place he was summoned and notices he gained the ability "Returns by Death" and has become a helpless boy that only has the ability to rewind time by dying. Beyond the despair, can he save the girl from the fate of death?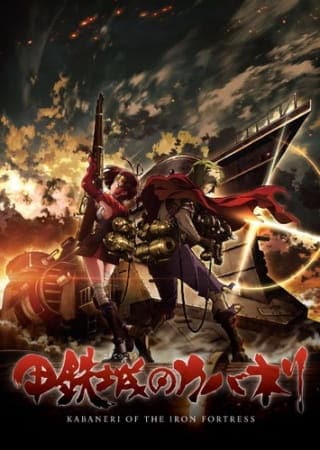 Koutetsujou no Kabaneri
Do you like trains? DDY does. Period prides himself on his Thomas the Tank Engine collection. That's why he couldn't resist Koutetsujou no Kabaneri. You can find the PV HERE.
Summary:
As the world is in the middle of an industrial revolution, a monster appears that cannot be defeated unless its heart, which is protected by a layer of iron, is pierced. By infecting humans with its bite, the monster can create aggressive and undead creatures known as Kabane. On the island Hinomoto, located in the far east, people have built stations to shelter themselves from these creatures. People access the station, as well as transport wares between them, with the help of a locomotive running on steam, called Hayajiro. Ikoma, a boy who lives in the Aragane station and helps to build Hayajiro, creates his own weapon called Tsuranukizutsu in order to defeat the creatures. One day, as he waits for an opportunity to use his weapon, he meets a girl named Mumei, who is excused from the mandatory Kabane inspection. During the night, Ikuma meets Mumei again as he sees Hayajiro going out of control. The staff on the locomotive has turned into the creatures. The station, now under attack by Kabane, is the opportunity Ikoma has been looking for.
Flying Witch
We thought we'd do the much improved version of Majimoji Rurumo: Flying Witch.
Summary:
Kowata Makoto is an air head with a bad sense of direction that just moved into her relative's house… But is that all?
BlurayDesuYo
By now, I'm sure that you've all come to expect that BDY will pick up the shows we worked on each season. This will of course continue.
Our future plans are as follows:
» Utawarerumono: Itsuwari no Kamen (Blurays come out in March!)
» Dimension W
» Koukaku no Pandora
Continuing projects that will be released under the [BlurayDesuYo] tag include:
» Owari no Seraph: Nagoya Kessen-hen
» Noragami Aragoto
» Noragami Aragoto OVAs 1 and 2
» Subete ga F ni Naru: The Perfect Insider
» Tokyo Ghoul: Pinto
» Majimoji Rurumo
» Gakkou Gurashi
» Love Lab (Progress being made, honestly)
» Working!!!
» Nourin (Batch)
» ISUCA
» No Game No Life
Public QC
The Public QC system we set up a while back has been a great help! You all have been letting us know when we mess up, especially when it's a bigger problem and we want to thank you for that. So this is just a reminder that DDY isn't perfect but we want to make sure our mistakes get caught. So, even if you think that someone else has already told us about an error, please do submit a public QC because you never know, perhaps no one has sent it in yet.
Welcome our new staff!
We'd also like to give a warm welcome to the staff that has joined us since last season:
Sce: TS
Hana: Timer
Jesse: TL
Tsuku: KFXer
100 comments to Spring 2016 Plans
Wich source do you use for blurays?